Finding What You Need Here
Here at Nichols, it is our mission to only offer the best to our customers. Whether it's boots, camo, gifts, home décor, sporting goods, or work wear – you're sure to find what you're looking for here at Nichols. We've got something for the whole family.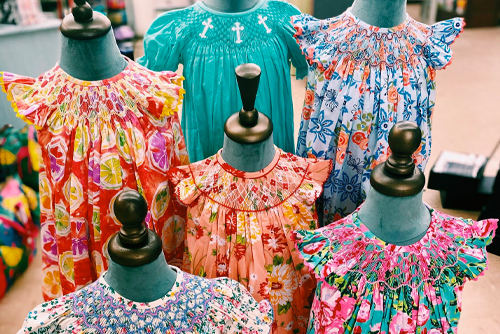 One of the newest and fastest growing departments at Nichols is our baby & children's section. We offer quality clothing and accessories that are affordable and stylish. Nichols carries clothing and accessories from Mud Pie in sizes from newborn to 5T. In our Mud Pie section, you can find adorable outfits for girls and boys as well as socks, shoes, hats, boots, and hair bows to complete their look. An outfit by Mud Pie is sure to make any little girl or boy stand out.
Dress up your little buckaroo or rodeo princess in stylish clothes from Wrangler. We offer jeans, tops, jackets and onesies in a variety of sizes. For the LSU or Saints fan, we offer a variety of items for your child as well.
Have a newborn on the way? Stop in and sign up for Nichols Baby Registry. It's a great way for your family and friends to shop for the new arrival. You can find everything you need to outfit your child at Nichols.
Nichols also carries boutique brand children's clothing and apparel including Banana split, Three sisters, Millie Jay and Southbound Kids all range in sizes NB- 6X.
Nichols is your camo headquarters! You name it, we got it! Nichols carries a huge selection of camo clothing such as pants, shirts, t-shirts, jackets, gloves, caps, coveralls, rain gear, and boots. Quality name brands like Nomad, Habit, Bell Ranger, Pursuit Gear, Browning, and Carhartt come in a variety of styles and sizes for men and women. You can find camo rain gear by Frogg Toggs and water fowl gear by Drake and Banded.
Are you looking for something to decorate the camp or man cave? We carry a selection of hunting and fishing home décor items by Rivers Edge. Stop by a Nichols store for all of your camo needs!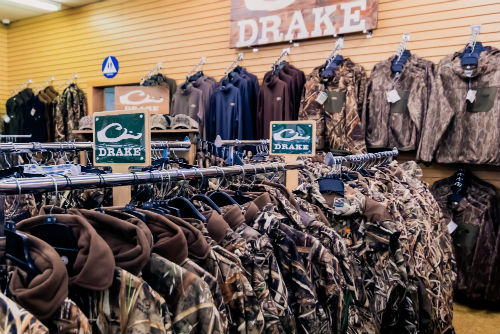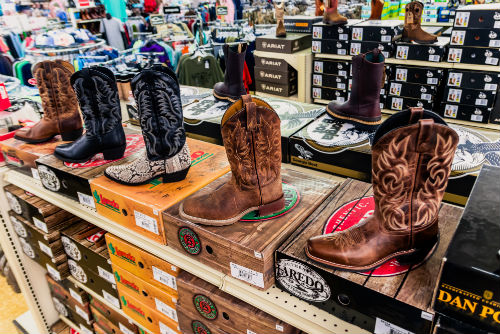 Nichols has a large selection of boots for men, women, and children. Whether looking for a boot for work, play, or style – we've got you covered. When you work hard, you want a dependable boot that you can trust and Nichols carries a wide selection of quality name brands such as Red Wing, Ariat, Wolverine, Georgia Boot and Dan Post. For the outdoors-man that likes to play hard, you want a boot that keeps your feet warm and dry when you are hunting. Nichols carries a large selection of insulated and non-insulated rubber boots from LaCrosse, Bogs, Dry Shod, and Muck.
If you are looking for boots with a little more flair, Nichols hasn't forgotten about you! We carry a large selection of fashionable rubber boots for women and children from Washington Shoe and Chooka. These boots come in a variety of styles, colors, and patterns. So you can keep your feet dry while maintaining a sense of style.
In need of a gift for that special someone? Nichols has a large selection of gifts for any occasion. We carry an assortment of handbags and jewelry in a variety of styles and colors that any fashionista would be proud of. You can also find a beautiful variety of wind chimes and decorative outdoor flags for those who like to add that special something to the exterior of their home. Can't decide on a particular gift to purchase? Nichols makes the decision a little easier. Why not give a Nichols Gift Card? Pick one up today at any of our five locations. With so many gift ideas to choose from, Nichols is the perfect place for your entire gift giving needs.
Nichols offers a vast selection of home décor in a variety of styles, colors, and patterns sure to please everyone. When you walk through the doors of Nichols, it begins to feel like home as you look at the hundreds of beautiful wall art pieces, clocks and mirrors that hang upon our walls. Sometimes it only takes a dimly lit lamp or a throw across the back of a chair to complete a room, at Nichols you can find an exquisite selection of tables and hanging lamps as well as a wonderful assortment of throws in a number of different fabrics and patterns. We also carry a complete line of flowers, greenery, and vases to help make a beautiful presentation in any room. If you're looking to add a little style to any room you have in mind, Nichols has the home décor items to complete your look. Don't forget that Nichols offers an excellent layaway plan which makes it an easy and affordable way to decorate any part of your home or office. Ask one of our friendly associates for details.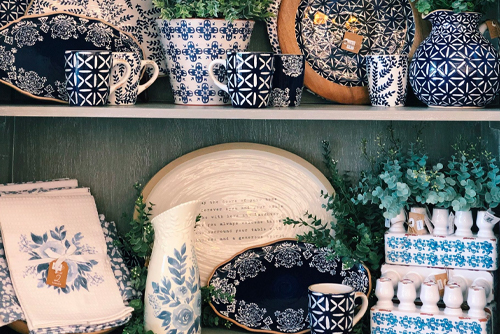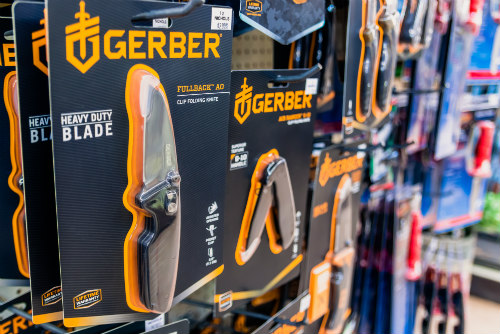 Nichols is Louisiana's hunting and fishing headquarters! We take pride in offering only the finest in guns from top quality names like Browning, Remington, Benelli, Beretta, Marlin, Mossberg, and Henry's. To sight in your wildlife, Nichols has a full line of scopes from companies such as Simmons, Leupold, Bushnell, and Vortex. What good is the gun without the ammunition? We carry ammunition from Winchester, Remington, Hornady, CCI, Fiocchi, and Estate. Every hunter knows that what you do before the hunt is just as important as the hunt itself. This is why Nichols carries a large assortment of feeders from On-Time, Wildgame Innovations, and Moultrie; food plot and deer attractants from Evolved Habitats and Wildgame Innovations; hunting stands, climbers, and blinds from Ol' Man, Big Game, Rivers Edge, Summit, Primo's, and Ameristep.
In addition, we carry thousands of hunting accessories from companies like Hunter's Specialties, Tink's, Wildlife Research, Code Blue, Knight & Hale, Primo's, Uncle Mike's, Allen, and many more. If you're heading out to one of the areas many waterways, Nichols has everything you need to make that big catch. Our fishing department has top quality rods and reels from brands you trust such as Zebco, Abu Garcia, Shimano, Shakespeare, and Pflueger. Lures and tackle from Zoom, Senko, H & H, Pugh, Bandit, Gamagatsu, Eagle Claw, Stren, and Plano. Whether you're an avid fisherman or fishing for fun, you can find everything for that perfect day on the lake at Nichols. We are also a dealer for State of Louisiana hunting and fishing licenses. Just ask one of our friendly associates in sporting goods for assistance. Don't find exactly what you're looking for in our sporting goods department? Check with an associate in sporting goods about special ordering that hard to find item. Not sure what to buy the outdoorsman on your gift list? Pick up a Nichols Gift Card at any of our five locations. Also, to help with your purchases, Nichols offers an easy and convenient layaway plan. Nichols is the place to shop for all of your outdoor needs.
At Nichols, work wear has been a mainstay of our business since we opened our doors in 1914. We take pride in offering quality, affordable work wear to our hard working customers. Nichols carries top brands in work wear such as Carhartt, Wrangler, Dickies, Key, Roundhouse, and Levi's in a variety of sizes and styles. Can't find the size you are looking for in our work wear section? We offer special ordering on most of the brands we carry. Check with one of our helpful associates for further details. Nichols offers a convenient layaway plan to help with your purchases and a Nichols Gift Card is always a great gift. Whether in the woods, on the rig, or doing chores around the farm, Nichols has the work wear for you.