Nichols is a Louisiana business with corporate headquarters in Many, Louisiana. Our five stores are located in central and southwest Louisiana. The Many, Leesville, Winnfield, and Coushatta stores are owned and operated by Lauren Moore, who took over ownership of the stores in October 2015 after the passing of Debbie Nichols. Our sister store in DeQuincy, LA is owned and operated by Tricia Busceme and her brother, Layton Irwin. Lauren, Tricia and Layton work in conjunction with one another in many aspects of the business such as buying, inventory control, and planning. A central warehouse that supplies all five locations with most of the 500+ lines we carry is also located in Many. Each store offers quality name brand merchandise at great values and takes pride in offering exceptional customer service that has become a Nichols family tradition for nearly a century. Whether it is boots, camo, gifts, home décor, sporting goods, or work wear, you're sure to find what you're looking for at Nichols.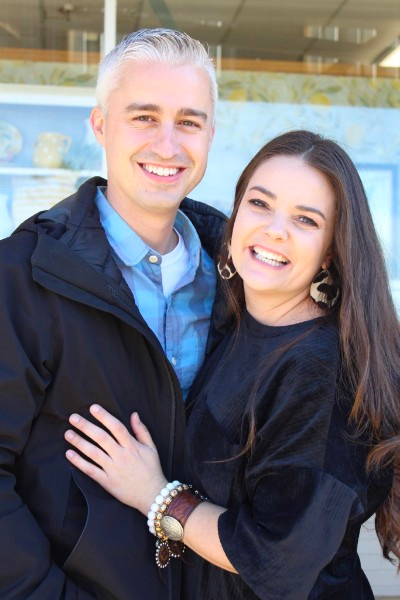 Lauren Moore is the owner and president of Nichols. She is a graduate of Northwestern State University – obtaining a Bachelors degree in Housing and Interiors, minoring in Business Administration. Lauren knows the impact that tourism has on our local businesses and communities through her many years in retail. She is very active in the local community – serving as the President of the Sabine Parish Tourist Commission, Vice President of the Sabine Parish Chamber of Commerce, as well as a board member on the Sabine Parish Hall of Fame Committee. 
In 1914, the first Nichols store was founded by H.A. Nichols in DeQuincy, Louisiana from savings accumulated while working at a sawmill for $1.50 per day. In 1934, after attending college at Louisiana State University, T.D. Nichols, better known as Truman, began working with his father in DeQuincy. Upon his father's death in 1948, Truman assumed ownership of the family business. After working with his father for many years, he was prepared to lead the business into the future. Truman grew the business considerably during his tenure, adding additional stores throughout Louisiana and a central warehouse in Many. He had a knack for numbers, so much so that he was known for adding up any number without the use of a calculator.
This skill came in handy in his love for playing dominos and cards. Many days Truman would have a special young partner working next to him, his daughter Debbie Nichols. At an early age, Debbie began learning about the family business from her father. Whether cleaning shelves, counting boxes, selling fireworks, or ordering crayons, she found out early on what was involved in the retail business. After graduating from Northwestern State, Debbie began working full time in the business as a buyer and running the warehouse with her father. In 1998, Debbie became a third generation owner of the Nichols stores after the death of her father. Debbie saw the need to make changes in the merchandise that was being carried in her stores. She added gift items, home decor, flowers and baby clothing and accessories. Registries for the bride to be, babies and housewarming were services that she initiated. The clothing department was expanded and updated to showcase her style and youth.
In addition, several of the smaller Nichols stores were closed to focus more on those that were larger and more profitable. Debbie's vision and willingness to change were key components to the stores future success. After managing her family business for 17 years, Debbie's time as owner ended in the Fall of 2015 when she succumbed to her private battle with colon cancer. Like her father, Debbie also had someone, though not a family member, whom she trained to someday run her family business. That person was her young apprentice, Lauren Moore. Today, Lauren, along with her husband, is the owner and president of Nichols Dry Goods Co. of Many, which includes the Nichols stores in Many, Leesville, Coushatta and Winnfield as well as the warehouse in Many. She carries on the legacy left by Debbie and Debbie's father and grandfather with her own vision and unique sense of style.
Our Community Involvement
In the nearly 100 hundred years since opening our doors, Nichols has always taken pride in the communities that we have served. For this reason, we have tried to be a good corporate citizen and participate in numerous civic events. It is our way of saying 'Thank You' to the hard-working men and women who have supported our establishments over the years. Nichols has been involved in Bass Unlimited (Toledo Bend Reservoir), Zwolle Tamale Fiesta, Ducks Unlimited, Railroad Days Festival in DeQuincy, Operation Christmas Child, Breast Cancer Awareness, as well as Christmas/Mardi Gras parades and Chambers of Commerce in our area. Nichols is a firm believer in the education of our youth and each year, we present a scholarship to a worthy recipient in the graduating class of Many High School. It is awarded in honor of Mr. Truman D. Nichols, past owner of the Nichols stores from 1948 to 1998. Mr. Nichols believed that everyone should have the opportunity to better themselves through education. During his tenure, Mr. Nichols gave many young people the opportunity to work while pursuing their high school or college diploma.